To champion a universal standard of care providing the best possible patient outcomes.
BioDerm, Inc. in support of our Medline Urology partnership is proud to offer a 2023 Speakers Series. Together with our clinical partners, we will Educate – Implement – Impact outcomes through CE education on CAUTI Risk and Dislodgement Risk.
Join experienced thought leaders and clinical champions as they share insights, guidelines, and evidence related to the risk of CAUTI and Dislodgement. These sessions provide an opportunity to ask clinical questions, review the latest guidelines and published evidence, and get up-to-date medical device information.
Our professional – peer speaker program is focused on two clinical problems and the process to improve. These 1- hour CE-ready educational sessions will provide you with the opportunity to collaborate with your peers on current protocols, the latest best practice, and new medical devices available to you.
Speakers can be scheduled in person or remotely with at least 45-day notice through your BioDerm, Inc Professional Education Contact. Call or email to set up your speaker series and obtain CE content.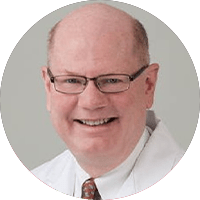 Dr. Mikel Gray, PhD, NP​
Professor, Urology​
Editor in Chief, JWOCN​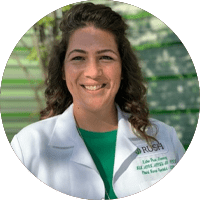 Kathy Posa-Kearney MSN, APRN, AACNS-AG, CCRN​
Clinical Nurse Specialist, CV & MICU Rush-Presbyterian​ MC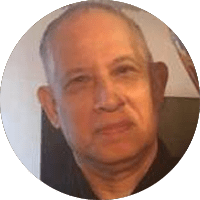 Robert Garcia, BS,MTI,
CIC, FAPIC
Faculty advisor APIC​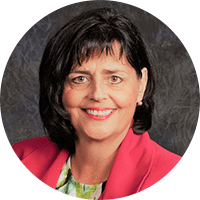 Kathleen M. Vollman, MSN, RN, CCNS, FCCM, FCNS, FAAN​
Clinical Nurse Specialist/Consultant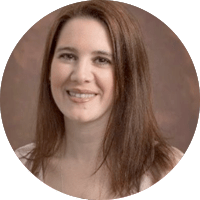 Beth Day MSN, AACNS, CCRN​
Clinical Nurse Specialist, ICU Rush-Presbyterian​
"Best practice research demonstrates that: A Professional education process focused on your current practice challenges, will yield best practice returns!"
SIGN UP FOR OUR CE-SPEAKER SERIES
Published and Peer-reviewed Research
Designed for healthcare professionals, materials management, or sales representatives, these customizable poster templates will help you teach staff all about BioDerm's innovative hydrocolloid solutions for catheter securement and urology.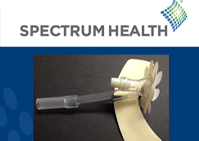 Evaluation of a New, Novel Male External Urinary Management Device  
White papers & Patient support articles
Men's Liberty Acute- Skin Health
Kindred Hospital Case Study

Quality Improvement Initiative Successful in Achieving CAUTI Reduction
Catheter Securement: Best Practices to Reduce the Cost and Incidence of Medical Device Related Pressure Ulcers
Urinary Output Monitoring and Management in Acute Care
Medical Device Related Pressure Ulcer Infographic Poster
Caregiving Innovations: Male Incontinence Support
One of the biggest challenges with male incontinence care is making sure that your loved one doesn't develop a urinary tract infection (UTI). What happens when they develop it? How easy is it for someone to develop UTIs?  Read More >> 
Tips for Traveling with Bladder Issues
Celebrating the holidays with friends and family is what the season is all about. But traveling can transform fa-la-la to OMG! Those unplanned snags—weather and mechanical delays, overbooked flights, etc.—can dampen holiday spirits. But there's an additional obstacle that roughly 30 percent of the U.S. population has to deal with while traveling. Read More >> 
Using a Nurse-led Protocol to Reduce Infections
Urinary incontinence is a common and potentially disabling condition affecting up to 30% of those aged 65 years and older. This article discusses how a nurse-led protocol could reduce the incidence of infections when treating urinary incontinence.  Read More >> 
Were You Prepared for Incontinence After Prostate Cancer Treatment?
When your doctor was preparing you for surgery or radiation treatment, did he mention incontinence? How about erectile dysfunction? Did you expect to have embarrassing accidents or spend your golden years in a glorified pair of pampers?
"After many complications with prostate surgery, I was left with complete incontinence. Every day was miserable and I didn't want to go anywhere." That was life for Phil after he had a radical prostatectomy. And unfortunately, it probably sounds pretty familiar to many of you. It certainly did to me. Phil is one of the thousands of our customers that have reached out in the last year to share their story.  Read More >> 
Padding the Truth: Myths About Urinary Incontinence
Let's be honest– incontinence is a REALLY big deal. It's embarrassing and hard to talk about. Being continent is something most people take for granted – until they can't control it anymore! There are 25 million incontinent people in the US, including the majority of the spinal cord injury population. Bladder control is common with SCIs because most spinal injuries disrupt communication between the bladder and the brain.
Depending on the type of incontinence you have – the management options are different. And you wouldn't believe the amount of hogwash spinning around out there about incontinence management. So in the interests of dispelling a few myths – let's talk about your options and their potential benefits and complications. Products fall into three broad categories – absorbents, indwelling catheters, and external collection products.                   Read More >> 
Entrepreneur Promotes Health Bladder Management
"I have been blessed in my life to have the chance to make a difference in people's lives all over the world. The great thing about investing is that I can support worthy causes and give people an opportunity they wouldn't otherwise have had." We sat down with BioDerm CEO, Gary Damkoehler, to find out why he's getting into the incontinence management business. Read More >>